Mom had fun at Disneyland yesterday.
After a thirty-minute wait for our food at the Carnation Café, we wandered over to DCA to enjoy the Red Car Newsboys show. (Always top notch entertainment)
...and then we went to the real draw, the preview of Beauty and the Beast. This is someone else's video on the entrance. I know there are other costumes and props on tour, but I was still expecting a better display than this in the "official preview" in Disneyland Resort.
The 3-D preview did, however, make me even more excited to see the movie (March 17 is almost here!)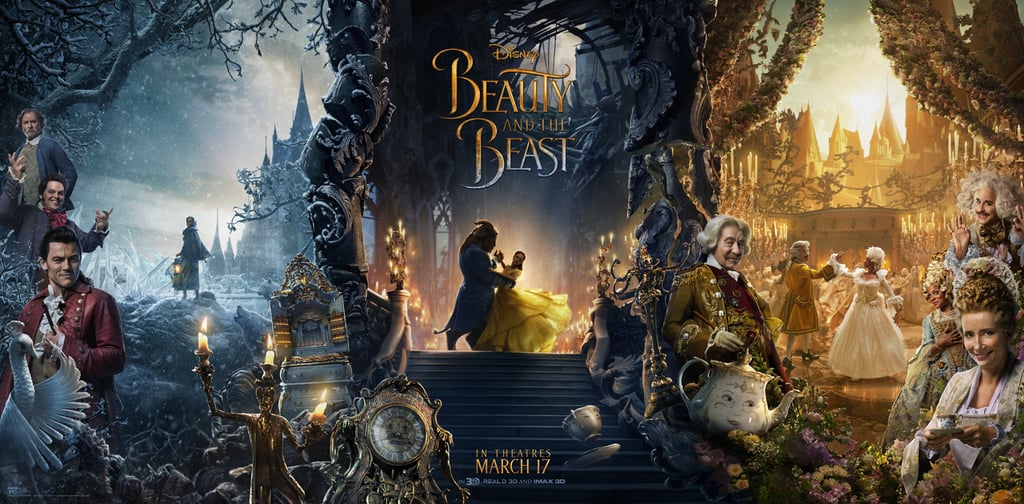 We returned to Disneyland Park in time for the first show of Laughing Stock (meh) then got a drink at Coke Corner before heading to Tomorrowland to take a slow tour of the Launch Bay at Mom's request. Surprised me, as she's not a Star Wars geek. Picked up our AP buttons commemorating the return of the Electrical Parade (which I've never seen, so the button struck me as meh, but I was picking mine up to give to my sister, who has fond memories of the parade.) After a stop at the pin trader, we settled in at Coke Corner to see our favorite Hatter work his musical chair magic, but he never showed up. Too bad, too, for there was a mob of kids excited to play yesterday.
I did, however, see my next husband there. That is, he would have been if I intended to get married again, which I don't. And if he hadn't already been married, which he was. And if we had actually been close enough to actually make eye contact, which we weren't. But what a delightful man. About my age, killer smile wearing a tweed flat cap and doing a shameless, silly dance with a four-year-old boy (not related to him) to the ragtime piano. What a joyful soul. It was a joy to watch him. And a joy to remember the experience, which added a welcome dash of color to my otherwise meh day.
On our way out, Mom reminded me that she needed to get her passport renewed. We waited twenty-plus minutes to speak to someone at the ticket booth, but when we finally got there Jose (another high point of the day) was friendly and efficient and the job was checked off. After our tram ride back, during which I was congratulating myself on spending the extra $15 for preferred parking, we both realized neither of us had noted which level we were parked on. The search meant even more walking than usual after all, and the day dropped from meh.
The now-traditional Knott's chicken dinner experience made up for it, however.
Mom said it was a good day, and that's what matters most to me. The people watching was entertaining, the day gorgeous and except for grouchy castmembers (what was that all about?) and overtired babies, the people were in the Disney mood.
Guess it was a good day, after all.